A 4×4 matrix of high quality images, representing a small portion of the parameter space of these particular attractors.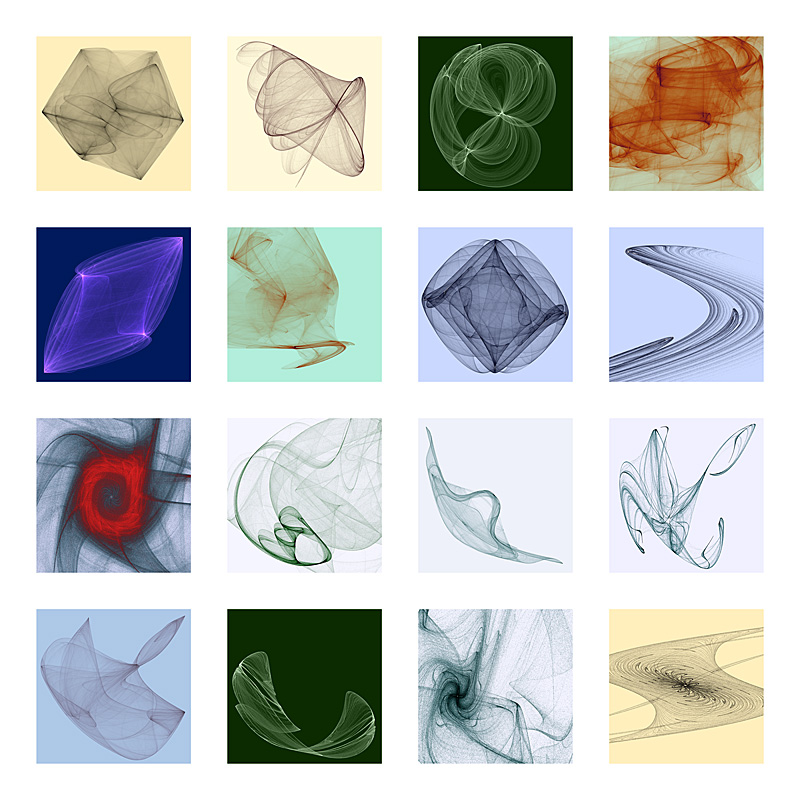 Aesthetic Explorations by Nathan Selikoff. 2004. 48" x 48". Monoprint.
This large monoprint was part of my BFA exhibition at the University of Central Florida, where I first started developing artwork from strange attractors. You may recognize some of the individual images, as I have since taken them out of their original context in this work to reinterpret them.