Every finished piece that is run through the printer or sees time onscreen is the result of a long chain of development, much of it unplanned. And that process is important to me as an artist – sometimes more important than the finished work itself.
In preparation for Process & Influence, my first solo exhibition (documented here), I tried to think of a good way to convey a bit of the creative and technical process that underlies a lot of my algorithmic artwork. I decided to scan and print out a selection of my notes and sketches and incorporate them into the gallery space, so that after you experienced an artwork, if interested, you could "pull back the curtain" and learn more.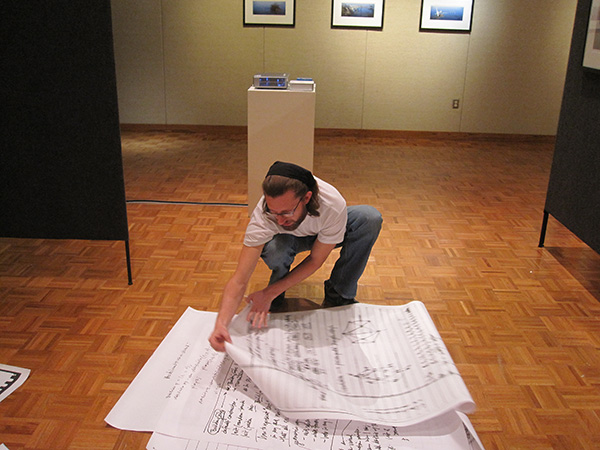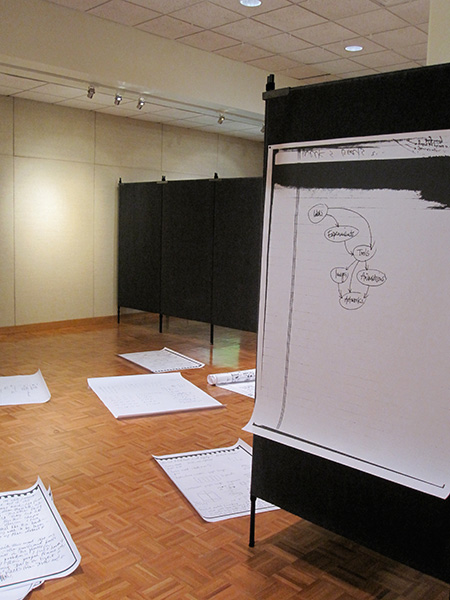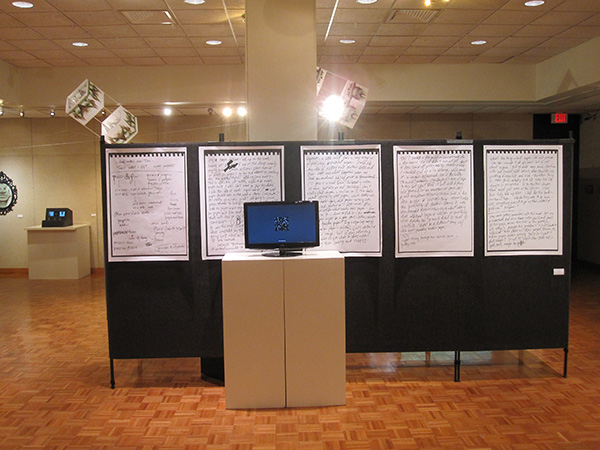 The notes cover conceptual musings, the results of creative experiments, and specific equations or programming structures. There's even a page documenting the process of working out the show title. They were scanned at 1200 dpi into bitmap (pure black and white) TIFF images, laid out into four separate files, and produced as bond prints at Triangle Reprographics in Orlando. This type of bond print is essentially a large format photocopy, and is most often used for reproducing architectural plans.
I would like to say thanks to Lorraine Lax, with whom I had the privilege of working and who had a similar idea a few years back.