Dance Variations
Print, 2016.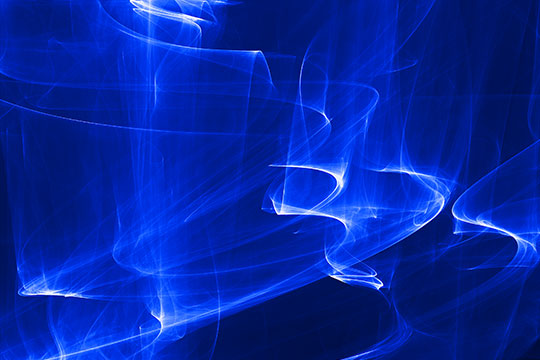 A dance of a billion particles—abstract forms of bright white swirl over a vibrant blue background, perhaps mimicking smoke, liquid in suspension, or sheer fabric.
But this form comes from a virtual mathematical world that I explore using the computer and custom software. Art and mathematics – the right brain and the left – are inextricably linked in this work, which depends on mathematics, yet simultaneously illuminates and unravels its beauty.
Components
Inkjet print, framed
Dimensions
Variable
Edition
Limited Edition. Click here for details.
Exhibitions
2017 – Perception & Reality II, Snap! Downtown, Orlando, FL
Credits
Some photos courtesy Emily Jourdan
Links
Dance
Strange Attractors Tech Notes Tutorial: Strange Attractors in C++ and OpenGL