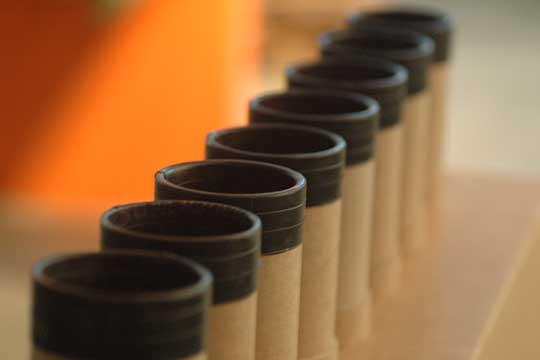 Recycled cardboard is transformed into a playable musical instrument, reminiscent of the PVC based tube instruments played by performance artists Blue Man Group.
Created for the Cardboard Art Festival, the interactive sculpture was played by visitors of all ages.
Components
Recycled cardboard, bicycle inner tubes
Dimensions
3 x 3 1/2 x 1 feet
Edition
One of a kind. Available for temporary installation or purchase. Contact me for details.
Exhibitions
2013 – Cardboard Art Festival, Say It Loud, Orlando, FL