Works by keyword: data visualization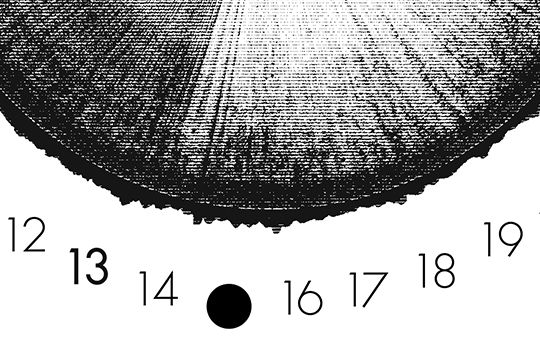 Print. 2019
Visual encodings of one minute field recordings from travels near and far, in calendar form.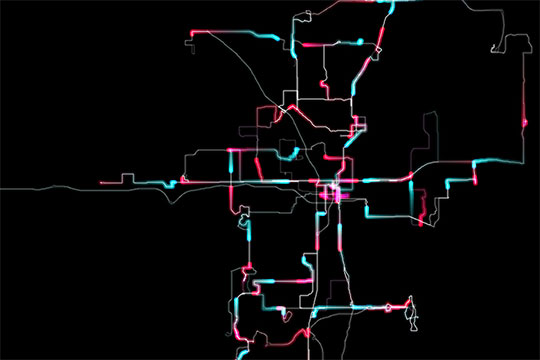 Single Channel Video Installation. 2014
Buses animated according to their schedule in a sped up 24 hour cycle typical of a weekday in Central Florida.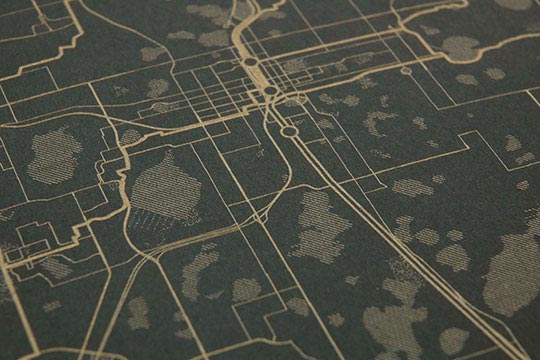 Laser Cutting and Etching. 2014
Meticulously crafted notebooks, featuring laser etched custom maps that emphasize alternative forms of public transportation.